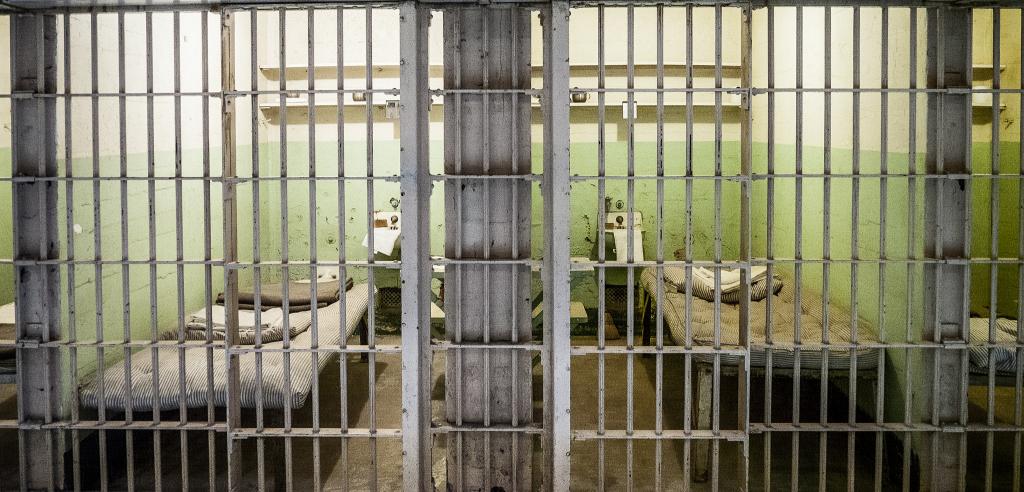 RIKERS Film Addresses Violence in America's Prisons
November 15, 2016
Tonight PBS will premiere a new film that details the horrific violence that thousands of incarcerated men and women experience across the United States. RIKERS is a riveting new documentary produced by legendary journalist Bill Moyers. It presents devastating testimonials about the culture of systemic violence and corruption that has plagued the notorious New York City jail for decades. The film will air tonight at 10pm EST on Thirteen KNET in New York and online at rikersfilm.org.
EJI has challenged similar conditions of confinement in Alabama jails and prisons, and is in litigation against the Alabama Department of Corrections about horrific abuse, violence, and corruption at St. Clair Correctional Facility. America has the highest incarceration rate in the world, and most of the 2.2 million people incarcerated in this country are crowded into aging jails and prisons that lack the services, programs, and staffing necessary to prevent widespread violence and abuse. St. Clair has one of the highest prison homicide rates in the nation.
Rikers Island is New York City's largest jail, and as Bill Moyers explains, it is "a fitting place to start if you want to understand the crisis of incarceration in America today." Rikers has been ranked as among the 10 worst jails in America. Journalists with the New York Times, The New Yorker, New York Magazine, WNYC, and The Marshall Project, as well as determined advocates, have investigated and exposed much of the violence, cruelty, and abuse at Rikers, where 80 percent of the more than 7500 people incarcerated there have not yet been found guilty or innocent of the charges they face. 
RIKERS contributes a unique perspective to the growing body of evidence about horrific conditions and abuses at the jail. It is about what happens to the people inside, "what's done to them in our name, with our tax dollars, and reputedly for our safety," Mr. Moyers says. The film presents the stories of men and women who have endured incarceration at Rikers Island. In their own words, told direct to camera, they describe the cruel arc of the Rikers experiencee—from the shock of entry, to the extortion and control exercised by other inmates, the oppressive interaction with corrections officers, the beatings and stabbings, the torture of solitary confinement and the many challenges of returning to the outside world. Through this film, these men and women "bear witness to their experience in their own voice."