EJI is proud to present a special screening of the award-winning film, "100 Years From Mississippi" on Thursday, March 31, at 6 pm at the Peace and Justice Memorial Center in Montgomery.
Get Tickets
Filmmaker Tarabu Betserai Kirkland follows the extraordinary journey of his mother, Mamie Lang Kirkland, as she traveled back to Ellisville, Mississippi, 100 years after she and her family fled from a mob determined to lynch her father.
Her father's friend, John Hartfield, was lynched before a crowd of 10,000 men, women, and children who traveled from across the state to watch as he was hanged from a gum tree alongside nearby railroad tracks, riddled with bullets, and then burned. "That could have been my father," Mrs. Kirkland reflected.
Mrs. Kirkland's courageous decision to return to Mississippi at age 107 to bear witness to the terrorism of lynching, to remember, to pray, and to advance a movement of truth and justice inspired all of us to action.
At age 108, Mrs. Kirkland went to New York City, carefully made her way up stairs to a big Midtown stage, and brought hundreds of people to their feet with an unforgettable speech. She told us to keep fighting, to tell the truth, and to have faith.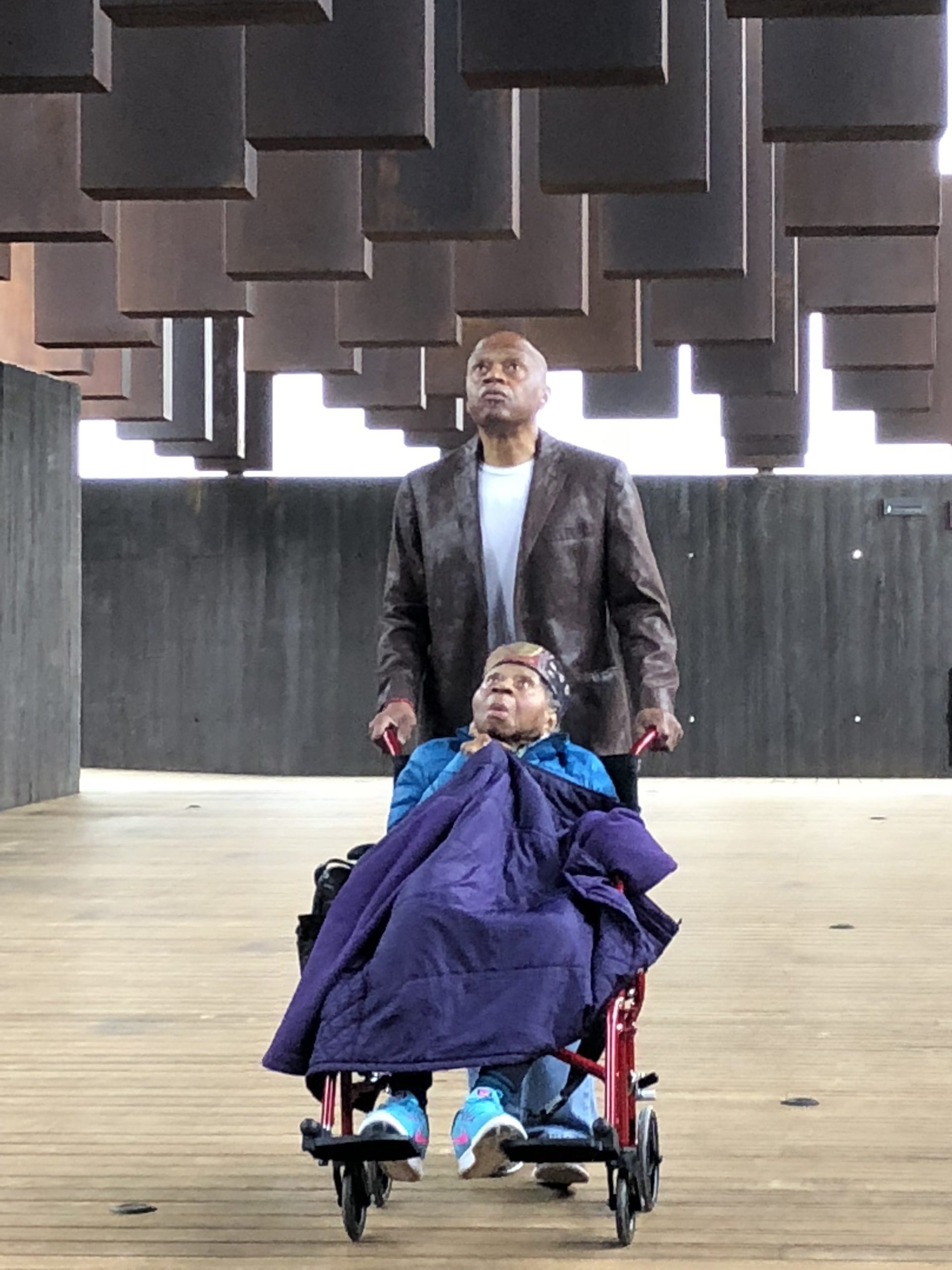 At age 109, Mamie Lang Kirkland traveled to Montgomery, where she made her way through the National Memorial for Peace and Justice dedicated to victims of racial terror and lynching. She spoke to nearly 2,000 people gathered at the Montgomery Performing Arts Center, urging them to never give up. It was the highlight of a three-day gathering of 25,000 people working to advance racial justice in America.
Mrs. Kirkland continued to lead and encourage community remembrance work around the country until her passing in January 2020  at the age of 111. We loved and honored Mrs. Kirkland and she inspires us still.
We're very proud to host a special screening of this remarkable film about an unforgettable woman. The event will feature a post-film talkback with EJI director Bryan Stevenson and Tarabu Kirkland, the writer, director, and producer of "100 Years From Mississippi," along with the film's executive producer Barry Shabaka Henley and producer Gina Rugolo Judd.