More than 20 years after he was wrongfully convicted and sentenced to death, Corey Williams walked free from Louisiana's Angola Prison last week.
Corey Williams was an intellectually disabled child just three weeks past his 16th birthday when he was arrested for the murder and robbery of a pizza delivery man in Shreveport in 1998. Impaired by severe lead poisoning, Corey was known in his community as a "chump" who would take the blame for things he had not done.
Police knew about Corey's disability, but they interrogated him all night until he accepted blame for the murder and then told them, "I'm tired. I'm ready to go home and lay down."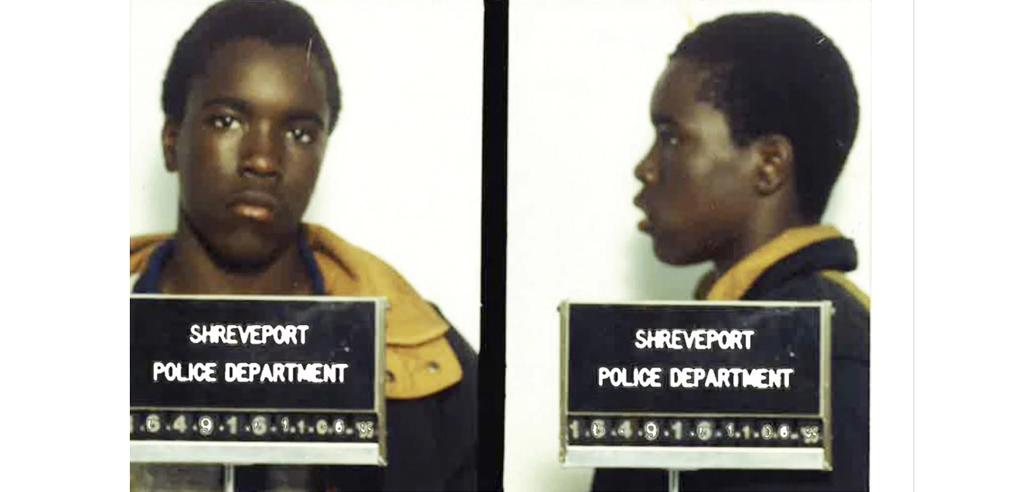 Booking photos of Williams, taken by the Shreveport Police Department. (Shreveport Police Department)
Caddo Parish District Attorney Hugo Holland aggressively sought the death penalty for Corey Williams. Along with his successor, Dale Cox, Mr. Holland is responsible for 75 percent of all death sentences imposed in Louisiana between 2010 and 2015. He was later investigated for withholding evidence in a separate case, and forced to resign due to misconduct. Mr. Cox delayed the release of Glenn Ford after evidence of his innocence was discovered; Mr. Ford died of lung cancer a year after his release.
No physical evidence linked Corey Williams to the crime, his lawyers argued. Instead, the evidence pointed to three men who were seen robbing the victim after he was shot. The victim's money and pizzas were found in a dumpster near their house; one man's fingerprints were found on the murder weapon; and the victim's blood was found on another man's clothing. Those three pinned the crime on Corey Williams.
Mr. Williams's counsel later argued that the prosecution had suppressed evidence that supported Corey's innocence, including evidence that the police believed the other suspects conspired to set him up and admissions from multiple witnesses that they had falsely accused Mr. Williams after being threatened by men at the scene.
Mr. Williams was convicted and sentenced to death.
In 2002, the Supreme Court barred the death penalty for people with intellectual disability, in part because a person with intellectual disability is at heightened risk of "unwittingly confess[ing] to a crime that he did not commit." As a result, Corey Williams was removed from death row. But Louisiana courts upheld his conviction after refusing to consider his age and intellectual disability in evaluating whether his confession was reliable.
In March 2018, attorneys for Mr. Williams filed a petition asking the Supreme Court to reverse Mr. Williams's conviction because of prosecutorial misconduct, which included faking "summaries" of witness statements to incriminate Mr. Williams. A group of 44 former prosecutors and Justice Department officials, including former U.S. Attorney General Michael Mukasey, signed a brief in support of the petition. Caddo Parish District Attorney James Stewart responded by agreeing to immediately release Mr. Williams in exchange for a guilty plea to lesser offenses.
"Imagine your child leaving to hang out with friends, and then losing him or her for twenty years," Mr. Williams's attorney Amir Ali said in a statement. "No one can give Corey back the time that he wrongfully spent behind bars, away from his family and friends. Today, we ensure this tragedy ends here—Corey can finally go home."