On Sunday, community members and advocates with the Ed Johnson Project Committee gathered together in Chattanooga, Tennessee, to remember four men who were lynched there during the era of racial terror.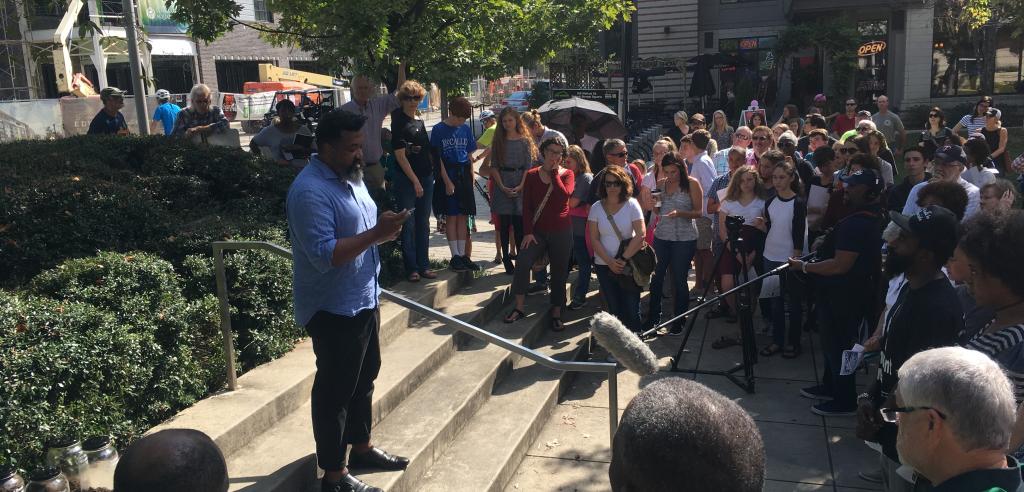 Community members gathered at the old Hamilton County Jail on Walnut Street, where one victim was lynched on the third floor and from which two other victims were taken by mobs to be lynched. It was not uncommon for lynch mobs to seize their victims from jails, prisons, or courtrooms. Though they were armed and charged with protecting the people in their custody, police almost never used force to resist white lynch mobs intent on killing Black people. In Chattanooga, lynch mobs were allowed to break their way into the jail, take people who were in the sheriff's custody, and brutally kill them.
At the jail site, students from the Chattanooga Christian School gathered soil and then carried it to the nearby Walnut Street Bridge, where two of the lynching victims were killed.
In a ceremony at the bridge, community leaders spoke about the need for reconciliation, remembrance, and healing.  "Talking about lynchings is something that's difficult for many of us," EJI's Evan Milligan said. "These aren't stories that have happy endings. But we think that by confronting this painful history, we can find lessons that we can apply to our communities today and tomorrow by teaching the types of things we don't want to repeat."
The four victims were eulogized, and the soil distributed among eight jars, four of which will be included in EJI's national memorial honoring victims of lynching.
The other four will remain in Chattanooga, where the Ed Johnson Project is planning to build a permanent marker. Created in 2016 with leadership from local educator LaFrederick Thirkill, the project works to honor Mr. Johnson, awarding college scholarships, maintaining Mr. Johnson's grave, and performing a play about Mr. Johnson's story.
"The Ed Johnson Project is not just about remembering the past and history, but finding ways to bring the community together," Mariann Martin, a project member, told the Times Free Press. "We want to tell history honestly, to acknowledge the terrible story, the attorneys and the legal precedent, but most of all, we want to create a better future for the community."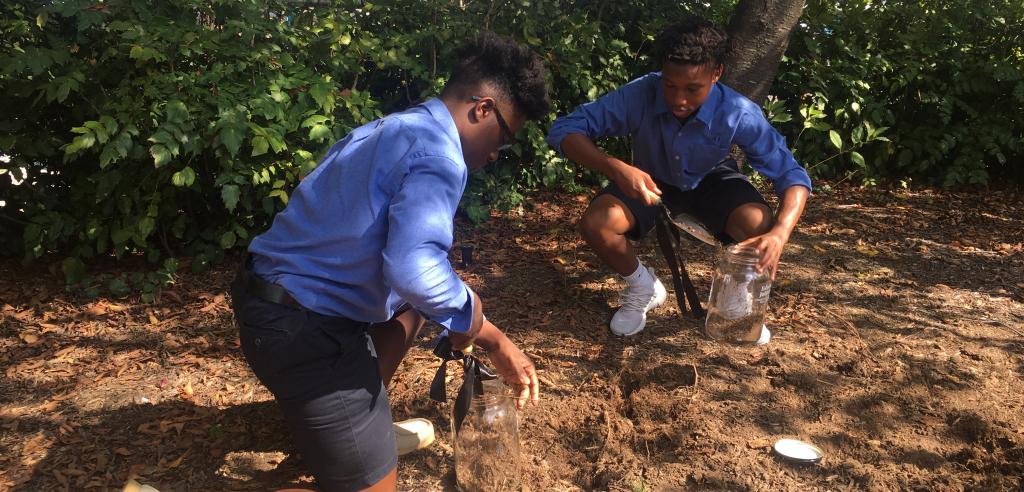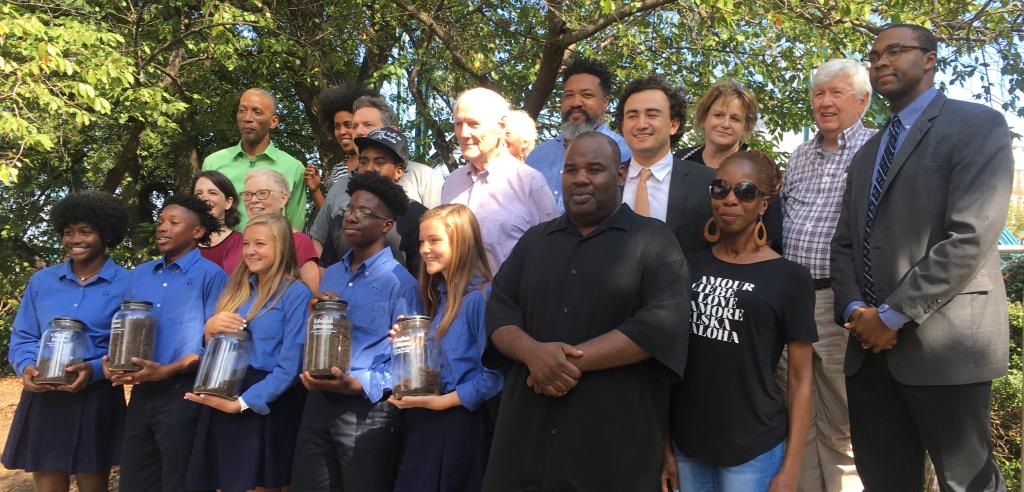 Students from the Chattanooga Christian School and members of the Ed Johnson Project led the memorial program on Sunday, with staff from EJI.
Memorializing Four Racial Terror Lynchings in Hamilton County, Tennessee
Shortly before 8 p.m. on March 19, 1906, a white mob broke into the county jail, seized a young Black man named Edward Johnson, and dragged him to the Walnut Street Bridge. They tied a rope around his neck, but before they could hang him, the mob fired hundreds of bullets into his body.
Six months earlier, local white newspapers began to spark fears about a "Black crime wave." During this era, narratives of crime reported in the white press perpetuated the deadly stereotype of African American men as threats to white womanhood and white communities. The hysteria peaked on January 23, 1906, when a prominent white woman reported she had been raped by a Black man, and the sheriff launched a bounty hunt for the perpetrator, offering a $300 reward. Three days later, the sheriff arrested Mr. Johnson and moved him to Nashville to avoid a lynching. Tried a week later before an all-white jury, Mr. Johnson asserted his innocence.
He was convicted and sentenced to death, but on March 19, the Supreme Court agreed to hear his appeal, and Justice John Marshall Harlan asked the sheriff to safeguard Mr. Johnson in the meantime. But the sheriff left just one elderly guard on duty, offering little resistance to the mob. Mr. Johnson refused the mob's demand for a confession, telling them, "I am an innocent man." After shooting him to death, the mob left his ravaged corpse with a note: "To Justice Harlan. Come get your ni—r now."
Albert Blount was lynched at the Walnut Street Bridge on February 14, 1893. Mr. Blount was arrested and charged with the assault of a prominent white woman. A large crowd began to gather outside the jail, and as the sun set, white laborers began to join. By about 9 p.m., the crowd had grown to 500 people who began to attack the jail, shattering windows and battering down the door. Armed men entered the jail and used chisels and sledgehammers to break open the iron door of Mr. Blount's cell. The mob tied ropes around Mr. Blount's neck and dragged him outside and to the bridge as the crowd cheered.
Mr. Blount maintained his innocence. The mob tied the ropes to the bridge and threw Mr. Blount over, and then fired more than 100 rounds into his body. Over the next three hours, before the coroner ordered the body cut down, about 2000 people came to view Mr. Blount hanging from the Walnut Street Bridge.
On September 7, 1885, a Black man named Charles Williams was lynched at the jail in Chattanooga before a large crowd of cheering white spectators. The day before, Mr. Williams had been accused of fatally shooting a white street car driver who forcibly removed him from the street car during an argument.
Many African Americans were lynched across the South under accusation of murder. During this era of racial terror, mere suggestions of Black-on-white violence could provoke mob violence. The deep racial hostility permeating Southern society often focused suspicion on Black communities after a crime was discovered, whether or not there was evidence to support that suspicion, and accusations against Black people were rarely subjected to serious scrutiny.
Early in the morning on February 26, 1897, a white mob seized a young Black man named Charles Brown from a barn in Hamilton County, Tennessee, hanged him from a tree on the bank of Chickamauga Creek, and when the cotton rope broke and Mr. Brown fell to the ground, opened fire on his body. The evening prior, a young white woman from a prominent local family had accused Mr. Brown of attacking her.
Accusations of assault lodged against Black men during this era were often based on merely looking at, accidentally bumping into, smiling at, winking at, getting too close to, or being alone with a white woman in the wrong place. Almost 25 percent of documented racial terror lynchings were sparked by charges of sexual assault and met with deadly violence before the legal system could or would act.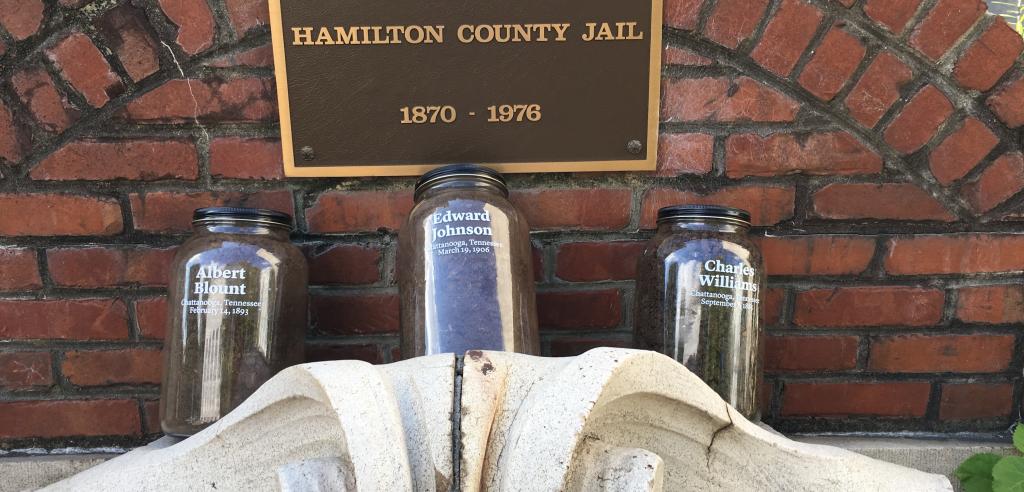 Lynching in America
Thousands of Black people were the victims of lynching and racial violence in the United States between 1877 and 1950. The lynching of African Americans during this era was a form of racial terrorism intended to intimidate Black people and enforce racial hierarchy and segregation.
Lynching was most prevalent in the South. After the Civil War, violent resistance to equal rights for African Americans and an ideology of white supremacy led to violent abuse of racial minorities and decades of political, social, and economic exploitation.
Lynching became the most public and notorious form of terror and subordination. White mobs were usually permitted to engage in racial terror and brutal violence with impunity. Many Black people were pulled out of jails or given over to mobs by law enforcement officials who were legally required to protect them. Terror lynchings often included burning and mutilation, sometimes in front of crowds numbering in the thousands.
In response to this racial terror and violence, millions of Black people fled the South and could never return, which deepened the anguish and pain of lynching. Many of the names of lynching victims were not recorded and will never be known, but EJI has documented 223 lynchings in Tennessee alone.
EJI's Community Remembrance Project
In this soil, there is the sweat of the enslaved. In the soil there is the blood of victims of racial violence and lynching. There are tears in the soil from all those who labored under the indignation and humiliation of segregation. But in the soil there is also the opportunity for new life, a chance to grow something hopeful and healing for the future.

– EJI Director Bryan Stevenson
EJI collects soil from lynching sites as part of its Community Remembrance Project, a campaign to recognize the victims of lynching that includes erecting markers at lynching sites and creating a national memorial that acknowledges the horrors of racial terror in America. EJI believes that by reckoning with the truth of the racial violence that has shaped our communities, community members can begin a necessary conversation that advances healing and reconciliation.