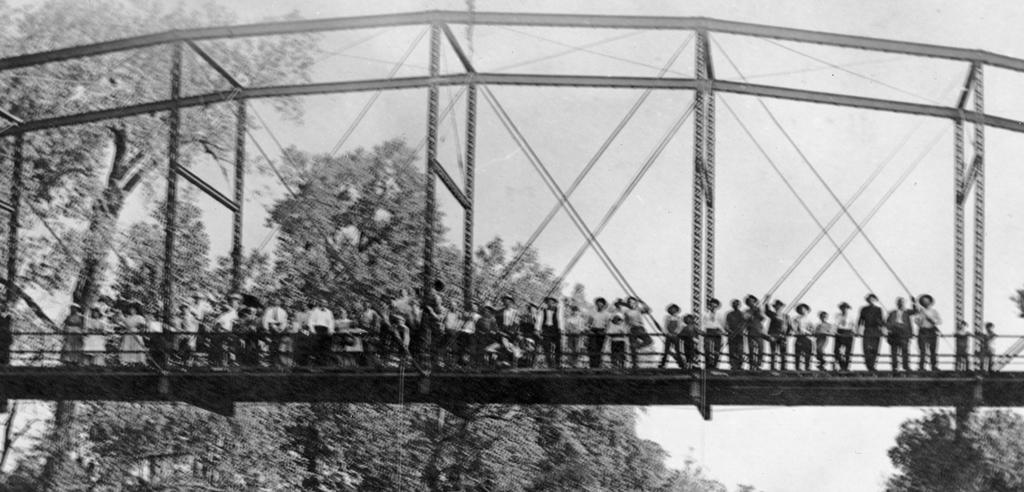 Laura and L.W. Nelson, Oklahoma
On May 25, 1911, Laura Nelson, an African American woman, and her teenaged son, L.W., were kidnapped from the Okemah County jail in Oklahoma before they could stand trial on murder charges. Ms. Nelson and her son were accused of killing a deputy sheriff while he was searching their cabin for stolen meat, but the prosecution's presentation at the preliminary hearing raised doubts about whether the State had sufficient evidence for a conviction.
Members of the white mob reportedly raped Ms. Nelson before hanging her and her son from a bridge over the Canadian River, close to the black part of town. Choosing that site sent a message of terror and intimidation to the entire black community. The next morning, hundreds of white people from Okemah came to view the bodies. Photographs of the spectacle were later reprinted as postcards and sold at novelty stores.
A special grand jury was called to investigate the lynching. District Judge Caruthers instructed the jurors to be mindful of their duty as members "of a superior race and greater intelligence to protect this weaker race." No member of the mob was prosecuted.