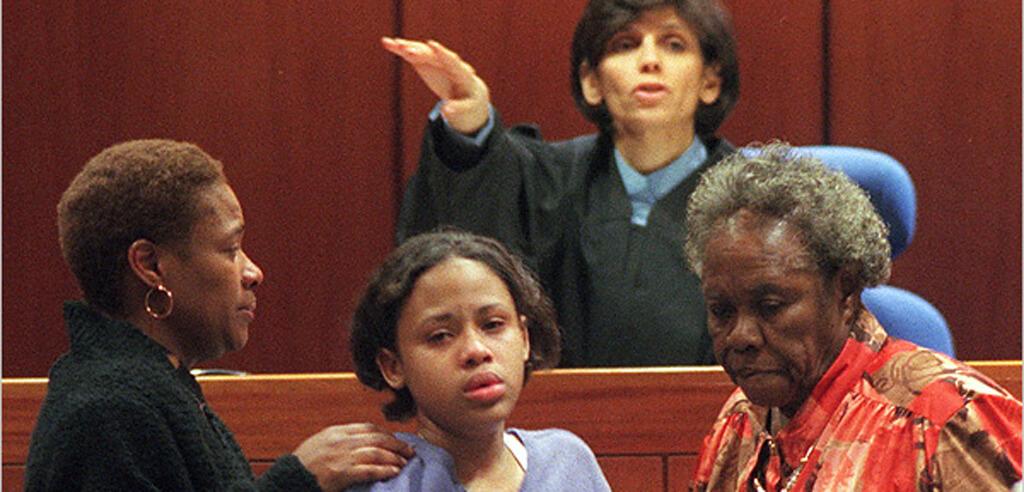 Death in Prison Sentences
Read More:
In 2005, the United States Supreme Court declared in Roper v. Simmons that death by execution is unconstitutional for juveniles. Before the ruling, 365 children had been legally executed in the United States, including 22 since 1985.
The Court's ban on juvenile executions allowed EJI to focus on the plight of nearly 3000 children age 17 or younger who had been sentenced to imprisonment until death through life-without-parole sentences imposed with very little scrutiny or review. Children as young as 13 were among the thousands condemned to die in prison. 
Most of the sentences imposed on these children were mandatory: the court could not give any consideration to the child's age or life history. Some of the children were charged with crimes that do not involve homicide or even injury; many were convicted for offenses where older teens or adults were primarily responsible for the crime; 70 percent of condemned kids 14 or younger are children of color.
EJI believes that such a harsh sentence imposed on children is cruel and unusual in violation of the Eighth Amendment to the United States Constitution. In 2006, we launched a litigation campaign to challenge death-in-prison sentences imposed on children.
In November 2009, EJI attorneys went to the United States Supreme Court and argued for a constitutional ban on imposing death-in-prison sentences on children. On May 17, 2010, the Court issued a groundbreaking ruling in Graham v. Florida declaring that life-without-parole sentences could no longer be imposed on juveniles convicted of nonhomicide offenses. The Court's decision in Graham recognized that children are different from adults in several ways that directly impact the appropriate punishment for juvenile offenses. Since 2010, EJI has provided legal representation to nearly 100 people in the United States who are entitled to new sentences under Graham.
In March 2012, EJI lawyers argued at the Supreme Court that sentencing kids to life in prison without parole for any offense is cruel and unusual punishment that violates the Eighth Amendment to the Constitution, relying on the Court's recognition in Roper and Graham that children's unique immaturity, impulsiveness, vulnerability, and capacity for redemption and rehabilitation are not crime-specific.
On June 25, 2012, the Supreme Court issued a historic ruling in Miller v. Alabama and Jackson v. Hobbs holding that mandatory life-without-parole sentences for all children 17 or younger convicted of homicide are unconstitutional. The ruling has affected hundreds of individuals whose sentencers did not take their age or other mitigating factors into account. The Court did not ban all juvenile life-without-parole sentences, but wrote that requiring sentencers to consider "children's diminished culpability, and heightened capacity for change" should make such sentences "uncommon."
A small minority of states refused to apply Miller to older cases, instead asserting the decision applied only prospectively. On January 25, 2016, the Supreme Court rejected that view, holding in Montgomery v. Louisiana that Miller applies retroactively and requires new sentencing hearings for everyone serving a mandatory life-without-parole sentence for an offense when they were under 18. Montgomery reaffirmed that life-without-parole sentences are unconstitutional for all but the rare juvenile for whom rehabilitation is impossible.
https://eji.org/graham-v-florida
The Supreme Court's 2010 decision barring life-without-parole for kids convicted of non-homicide crimes.
http://eji.org/miller-v-alabama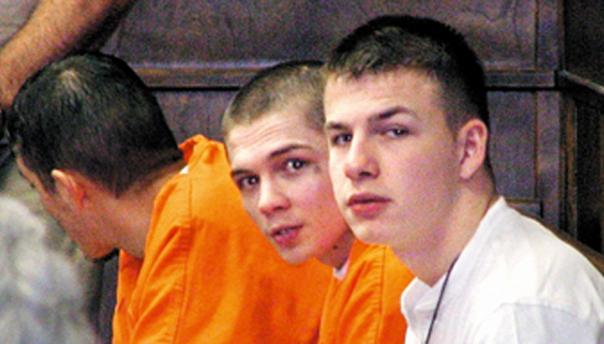 EJI won a ruling that mandatory death-in-prison sentences for children are unconstitutional.
http://eji.org/montgomery-v-louisiana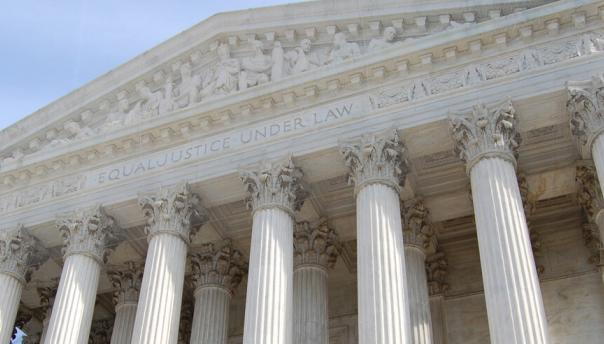 Supreme Court holds its decision barring automatic life-without-parole sentences for kids is retroactive.
Videos/reports:
Static video block:
Sentencing 13- and 14-Year-Old Children to Die in Prison
Video documenting EJI's litigation campaign to end life-without-parole sentences for young teens.
Bryan Stevenson, a MacArthur Fellow, argues against life without parole sentences for juveniles.
Phillip Shaw was sentenced at age 14 to die in prison. EJI won his release in 2008.
Static report block:
Outlines the latest reforms that aid children caught in the American criminal justice system and the work that remains to be done.
Documents cases of 13- and 14-year-old children in the U.S. who were sentenced to life imprisonment without the possibility of parole.
For teachers and facilitators to explore EJI's reports on children in prison in more depth.