Ronald Elston
Ronald Elston spent 33 years in prison for nonviolent offenses before EJI successfully challenged his sentence.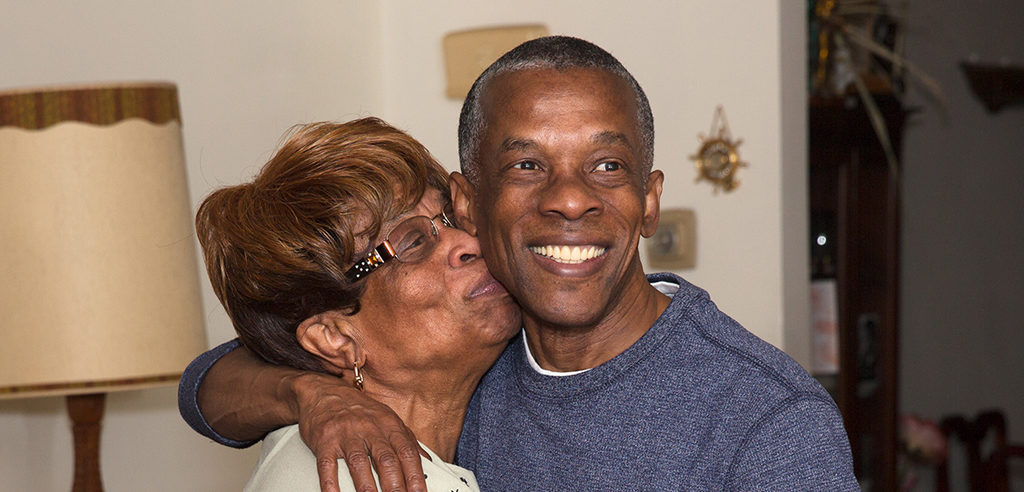 Background
In 1982, Mr. Elston was convicted of robbery. Because he had convictions for low-level property crimes, Alabama's Habitual Felony Offender Act required the trial judge to impose a mandatory sentence of life in prison without parole, even though no one was injured in the offense, Mr. Elston had no history of violence, and he had never before been sentenced to prison.
Despite being condemned to die in prison, Mr. Elston did not give up hope. He worked in Alabama Correctional Industries for more than 30 years, becoming the longest serving employee at St. Clair Correctional Facility and earning the trust of officials by responsibly managing the tool inventory for decades. Due to his excellent record, he lived in the honor dorm and despite limited access to programs, he took every opportunity to improve himself.
In 2000, recognizing that mandatory life-without-parole sentences for nonviolent offenders are costly and ineffective, the Alabama Legislature changed that law and restored discretion to trial judges to modify sentences imposed on people like Mr. Elston.
EJI's Work
Mr. Elston asked for a modified sentence in 2006, but his request was denied. EJI took on his case in 2007, and after EJI lawyers filed several petitions to modify Mr. Elton's sentence, the Calhoun County District Attorney and the circuit court agreed in 2014 to change his sentence to include the possibility for parole.
At his first parole hearing the summer of 2015, Mr. Elston was granted parole. EJI staff were there to greet him when he was released on October 7 and accompanied him to Philadelphia, where after 33 years he was reunited with his 80-year-old mother.
EJI has won relief for dozens of nonviolent offenders who were sentenced to life without parole for crimes like stealing a bicycle or writing a bad check. Although Alabama's notorious Habitual Felony Offender Act has been amended since Mr. Elston was sentenced, state courts and lawmakers have since erected significant barriers to people who are eligible for modified sentences under that amendment. That it required seven years of litigation to give Mr. Elston a chance for parole demonstrates that additional changes are needed to curb excessive sentencing and meaningfully address Alabama's severe prison overcrowding.