Beniah Dandridge
Beniah Dandridge was released on October 1, 2015, after EJI presented evidence showing that he is innocent of the murder for which he spent 20 years in prison.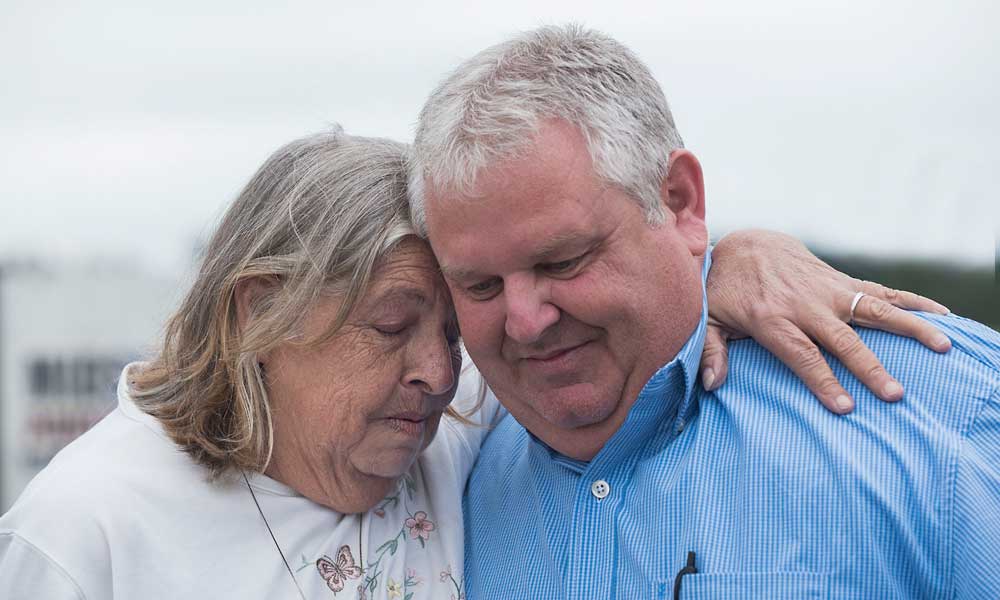 Background
On May 5, 1995, Beniah Dandridge was charged with capital murder in the killing of Riley Manning Sr. in Montgomery, Alabama, based exclusively on the Alabama Bureau of Investigation's assertion that bloody fingerprints found at the crime scene matched Mr. Dandridge. No other physical evidence connected Mr. Dandridge to the crime.
At trial, prosecutors relied on the ABI examiner's testimony that the fingerprints definitely matched Mr. Dandridge. The only other evidence presented was the testimony of a jailhouse informant who, in exchange for a reduced sentence in a pending case, said Mr. Dandridge told him he was involved in the crime.
The trial judge nonetheless denied relief, and state and federal courts affirmed that decision on appeal, relying on the fingerprint match to reject Mr. Dandridge's innocence claim. Despite the evidence that he had been wrongly convicted, and his impeccable conduct in prison, the Alabama Board of Pardons and Paroles denied Mr. Dandridge parole twice.
EJI's Work
EJI took on Mr. Dandridge's case and filed a new challenge to his conviction in November 2014. In those proceedings, EJI presented evidence from independent forensic experts who testified that their examination of the fingerprint evidence conclusively excluded Mr. Dandridge. The ABI's examiner had used unreliable procedures to compare the fingerprints and had ignored obvious differences that clearly showed the prints did not belong to Mr. Dandridge. Excluding Mr. Dandridge, the experts found that the fingerprints instead matched the victim's son, eliminating the State's most significant evidence against Mr. Dandridge.
Earlier in the week of Mr. Dandridge's release, the ABI acknowledged its examiner's error. The Montgomery County District Attorney asked Circuit Court Judge Truman Hobbs to order Mr. Dandridge's release, and the judge ordered Kilby Prison to release him immediately. Mr. Dandridge walked out of prison, greeted by loved ones and EJI attorneys.
Three other people were released within months of Mr. Dandridge's release after being wrongly convicted of murder in Alabama. Montez Spradley was released in September 2015 after more than nine years in prison, including over three years on death row, for a murder he did not commit. William Ziegler was released on April 16, 2015, after his conviction was overturned due to the failure of prosecutors to disclose exculpatory evidence, and Anthony Ray Hinton walked free on April 3, 2015, after 30 years on death row for a crime he did not commit.
Mr. Dandridge testified that he had nothing to do with the murder and presented evidence, corroborated by other witnesses, that he was elsewhere at the time of the crime. The jury convicted him of the lesser offense of intentional murder, and he was sentenced to life in prison.
In state postconviction proceedings, David Suddeth, who was also charged with killing Mr. Manning and pleaded guilty to capital murder to avoid the death penalty, provided a sworn statement that Mr. Dandridge was not present when Mr. Manning was killed. The jailhouse informant also said in a sworn affidavit that he testified falsely against Mr. Dandridge to obtain a reduced sentence.