Antonio Nuñez
Antonio Nuñez became the only child in the country known to be sentenced to die in prison for his involvement, at age 14, in a single incident where no one was injured.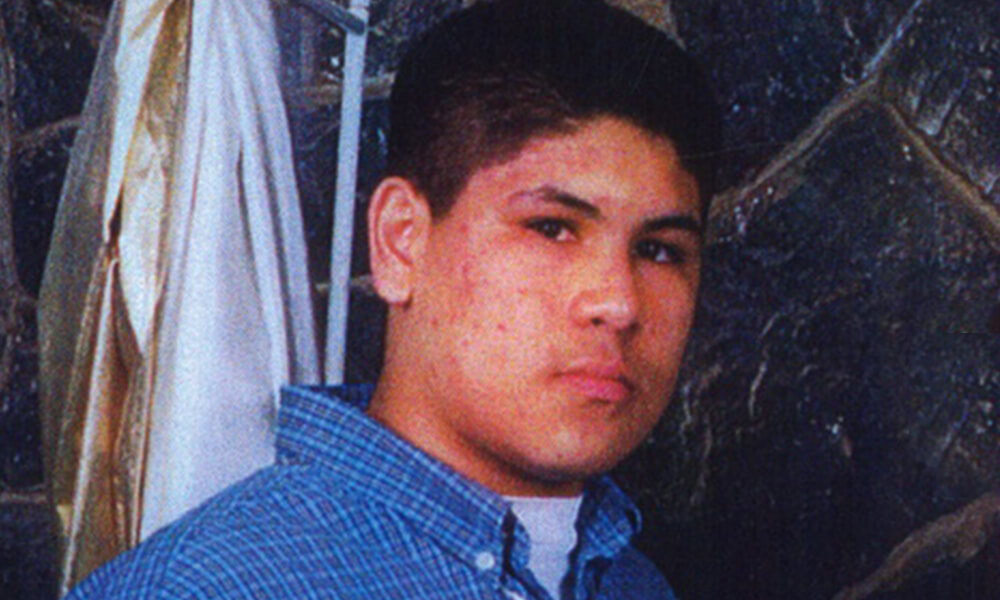 Background
EJI has documented over 70 cases throughout the United States in which children 14 and younger have been condemned to die in prison, often without consideration of the child's age or life history. Antonio Nuñez is the only child in the country known to have been sentenced to die in prison for his involvement, at age 14, in a single incident where no one was injured.
Shortly after his 13th birthday, Antonio was riding a bicycle near his home in South Central Los Angeles, California, when he was shot multiple times in a drive-by shooting. His brother, who was 14 years old, ran to help Antonio and was shot in the head and killed. Antonio was critically injured and underwent emergency surgery to repair his intestines.
Antonio subsequently developed post-traumatic stress disorder. His mother succumbed to grief and depression, rarely managing to get out of bed; his father's alcohol abuse worsened; and his siblings required treatment for anxiety and trauma. After he was released from the hospital, Antonio left South Central. He spent over six months with his aunt in Nevada before the probation department required him to return to Los Angeles.
Within weeks of his return to South Central, 14-year-old Antonio got into a car with two older men who picked him up at a party. One of the men later claimed to be a kidnap victim. When their car was chased by the police and shots were fired, Antonio was arrested and charged with, among other offenses, aggravated kidnapping. He was tried in Orange County, California, in a joint trial with the 27-year-old driver.
No one was injured during the chase. Antonio Nuñez was convicted and sentenced to life imprisonment without parole.
EJI's Work
On April 2, 2007, EJI challenged Antonio's life-imprisonment-without-parole sentence, arguing that condemning young children to die in prison is unconstitutional.
The California Supreme Court ordered further review of the case and, on April 30, 2009, the California Court of Appeal declared the sentence unconstitutional.
After the appellate court invalidated his sentence, the trial court imposed a sentence requiring Antonio to serve 175 years before qualifying for a parole hearing, and EJI appealed. Bryan Stevenson argued that there was no difference between a life-without-parole sentence and a sentence to 175 years.
The California Court of Appeal agreed. On May 10, 2011, it struck down Antonio's sentence, holding that the logic of Graham v. Florida, which declared life-imprisonment-without-parole sentences unconstitutional for children convicted of nonhomicide offenses, applies to term of years sentences that are the practical equivalent of life in prison without parole.
Antonio was resentenced and is now eligible for parole.