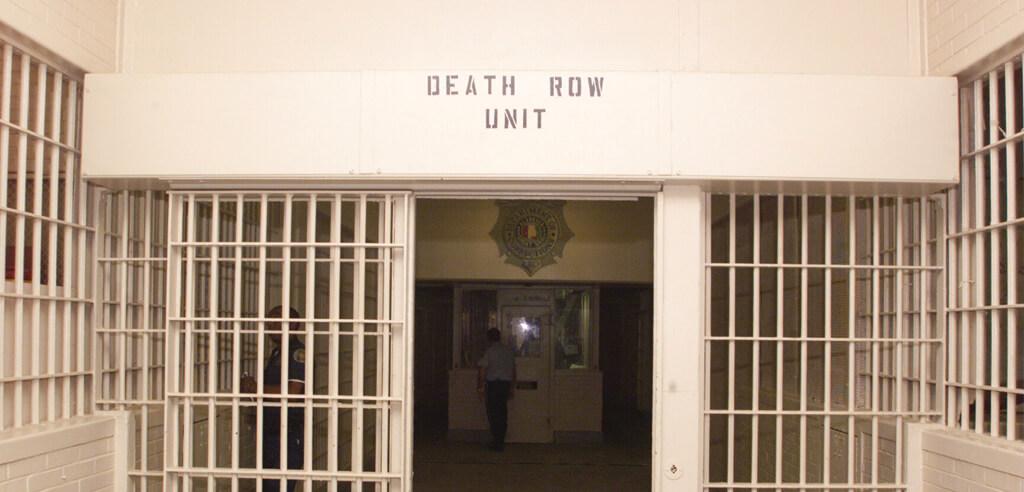 Alabama Editorials Against the Death Penalty
The editorial boards of Alabama's major newspapers have long criticized Alabama's death penalty.
February 20, 2017 AL.com: Support Common Sense Reform of Alabama's Death Penalty Process Op-ed by William N. Clark, past President of the Alabama State Bar Association, calls on the legislature to end judicial override and require unanimous jury verdicts in order to impose the death penalty.
October 5, 2016  Montgomery Advertiser: Court Approves Deplorable Sentencing Scheme Alabama is the last state to retain judge override, and now that the state supreme court upheld the scheme, the Legislature must act.
August 4, 2014 Montgomery Advertiser: Life Without Parole: Let Jury Verdicts Prevail Calling on Alabama Supreme Court or the Alabama Legislature to end or strictly limit judges' power to impose the death penalty when a jury has not recommended it.
July 20, 2011 Huntsville Times: Revise Alabama's Death Penalty Law Even if Alabama is unlikely to abolish capital punishment in the near future, lawmakers and judges should reconsider judge override, because "[j]ustice demands fairness."
January 5, 2009 Anniston Star: Execute, Again U.S. should reconsider the effectiveness and use of capital punishment in light of observation that use of the death penalty has not stopped or even slowed murder rate.
December 31, 2008 Birmingham News: Alabama is Hoping to Ramp Up Executions in 2009 after 2008 Proved a Slow Year Nationally for Capital Punishment Editorial criticizes scheduling of five executions in 2009 without fixing problems in Alabama's death penalty system.
December 10, 2008 Birmingham News: The State of Alabama has Already Scheduled Five Executions for 2009 Editorial calls for Troy King to focus less on the time it takes to execute Alabama death row prisoners and more on the need for fairness and reliability in the state's death penalty system.
December 8, 2008 Tuscaloosa News: Executions Should Be Studied Instead of Enacted This Year Editorial responds to scheduling of five executions for first five months of 2009 by calling for moratorium on executions to study Alabama's death penalty system.
December 4, 2008 Birmingham News: Death Row Inmate's Request for DNA Testing Should Be Granted. Editorial argues all convicts tried before the development of today's scientific methods should be able to get DNA testing if it could prove their innocence, especially in death penalty cases.
October 22, 2008 Birmingham News: Lawyers for Thomas Arthur will make case for DNA testing. Editorial says Alabama prosecutors and the governor should be willing to use all available means to make sure an innocent person is not put to death.
October 20, 2008 Birmingham News: Jefferson County Circuit Judge Teresa Pulliam rightly accepted the jury's conclusions and rejected a death sentence for a convicted killer. Editorial commends circuit judge for following jury's decision that John Ashley be sentenced to life imprisonment without parole.
October 11, 2008 Birmingham News: The Alabama Supreme Court gave its seal of approval to the state's lethal injection procedures. But there's much not to like about our death penalty. Editorial emphasizes that Alabama Supreme Court's approval of new lethal injection procedures failed to make sure innocent people aren't executed, that those facing the ultimate punishment have a competent legal defense and that the death penalty is applied fairly.
September 29, 2008 Birmingham News: State prosecutors are in an awfully big rush to get another execution date for an inmate with key issues pending in court. Editorial calls for investigation into confession and DNA evidence before execution date is set in Tommy Arthur's case.
September 29, 2008 Tuscaloosa News: Supreme Court Made Right Decision Editorial says Alabama Supreme Court made the right decision in refusing Attorney General Troy King's request to set a new execution date for Tommy Arthur.
September 27, 2008 Times Daily: Do DNA Testing. Editorial criticizes State's opposition to DNA testing in Tommy Arthur case.
September 14, 2008 Huntsville Times: A State of Unequal Justice Columnist calls for Alabama to reform indigent defense by adopting public defender system.
September 12, 2008 Birmingham News: New study finds another arbitrary element that seems to play a role in who gets executed in America: inmate's level of education Editorial responds to finding that death row inmates with less education are most likely to be executed.
August 14, 2008 Birmingham News: Alabama Gov. Bob Riley Should Lead the Way Editorial calls on governor to prioritize finding potentially exculpatory DNA evidence in Tommy Arthur's case and undertake a larger effort to preserve evidence in capital cases.
August 12, 2008 Birmingham News: Decision Should Stand Editorial says decision of jury that life in prison without parole is the appropriate sentence for John Ashley should not be overridden by the trial judge.
July 6, 2008 Anniston Star: Alabama and the Death Penalty Editorial calls for Alabama to end judicial override in light of concerns raised in United Nations report about possible innocence and the irreversible nature of the death penalty.
July 5, 2008 Times Daily: Death Sentence Editorial suggests need for review of judge override after United Nations report suggests elected judges in Alabama may be overruling jury recommendations in capital murder cases for political reasons.
July 4, 2008 Decatur Daily: We Think King Doth Protest Too Much Editorial says Alabama Attorney General Troy King's reaction to a United Nations report on flaws in state's death penalty was predictably inappropriate.
July 3, 2008 Birmingham News: Alabama on the World Stage Editorial raises Alabama officials' indifference to United Nations report that flaws in state's death penalty system may lead to execution of innocents.
July 1, 2008 Tuscaloosa News: Alabama Needs to Work Out Capital Punishment Kinks Editorial criticizes State of Alabama's refusal to test DNA evidence that could prove death row inmate Tommy Arthur is innocent.
June 20, 2008 Birmingham News: No Other Option Editorial approves Attorney General Troy King's decision to accept life without parole sentence for mentally retarded death row inmate John Lionel Neal.
June 17, 2008 Tuscaloosa News: Poor Defendants Deserve Better Legal Assistance Editorial calls for public and Legislature to support Indigent Defense Services plan and for provision of counsel to death row inmates in postconviction.
May 7, 2008 Opelika-Auburn News: More Executions Not the Answer Joe McAdory writes that the unreliability of the death penalty makes it immoral and unjust to resume executions after brief nationwide moratorium.
April 14, 2008 Birmingham News: Don't Be Cruel Editorial addresses Alabama death row inmate Daniel Sibert's challenge to a change in the state's lethal injection protocol.
Dec. 17, 2007 New Jersey Abolishes the Death Penalty Editorials discussing abolition of the death penalty in New Jersey.
Nov. 2005 Birmingham News: Editorial Series on the Death Penalty in Alabama Editorial board examines issues of innocence, race, and error in the administration of the death penalty in Alabama.
May 12, 2004 Birmingham News: 26 Years on Death Row: Time to Annul Judicial Override Opinion article discussescase of Phillip Tomlin, who spent 26 years on death row because of judicial override.
Oct. 2, 2002 Birmingham News: A Larger Problem: Alabama Judges Don't Need Life-And-Death Power Editorial addresses reversal of judge's override in Taurus Carroll's case and suggests judicial override may be unconstitutional.
July 31, 2002 Birmingham News: Overriding Concerns: State Supreme Court Overturns Death Sentence Editorial discusses state supreme court's decision in Taurus Carroll's case as positive step towards ending judicial override.
June 25, 2002 Mobile Register: Court is Right: Juries Should Make Decision Following the Supreme Court's decision in Ring v. Arizona, editorial board urges legislature to end judicial override in Alabama.
July 6, 1999 Mobile Press-Register: How to Make Alabama's Death Row Less Crowded Editorial suggests eliminating both judicial override and review by the Court of Criminal Appeals to streamline Alabama's death penalty scheme.